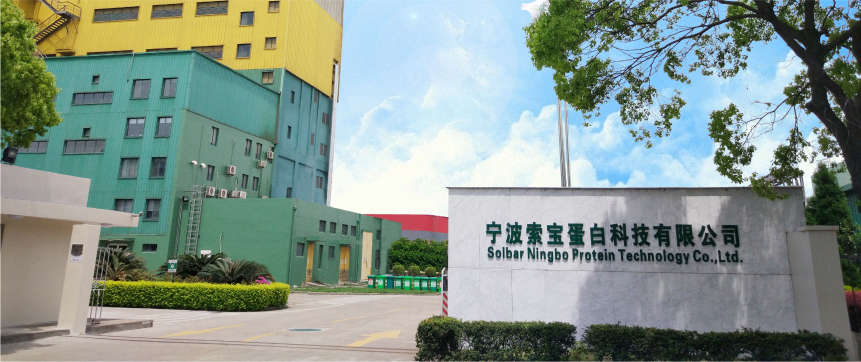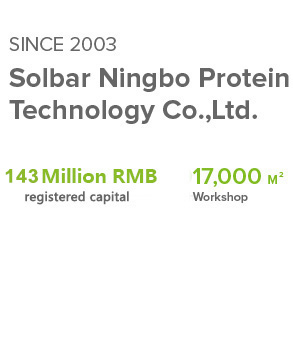 Solbar is a global leader in speciality plant proteins, going the extra mile to bring plant based protein's natural treasures to the food and beverage, nutritional and dietary supplement markets. Solbar Ningbo Protein Technology Co., Ltd. was named Solbar Ningbo Food Co., Ltd. when established and was a fully owned foreign enterprise by Israeli Industrial Group registered at Ningbo Free Trade Zone in 2003, which put into operation in 2005. It developed to CHS Ningbo Protein Food, Ltd. in 2012 and currently changed into Solbar Ningbo Protein Technology Co., Ltd. since February 2016.
Solbar Ningbo is located at No.12 Xingye Road, Free Trade Zone, Ningbo with registered capital RMB 143Million, and size of 17,000 square meters.There are employees over 140 people.
Solbar is dedicated to deeply processing China non-GMO soybeans, peas etc. to improve the functionality and mouthfeel of plant protein and further meet the demands of human beings on health and nutrition. Solbar's sales organization serves more than 50 countries all over the world, via an extensive network of distributors and by direct sales to multi-national customers.