The APAC food and beverage industry is expected to achieve a turnover of US$ 3.23 trillion in 2016. With a projected year-on-year growth of 11%, the industry will outpace the second and third largest regions Western Europe (2%) and North America (4%).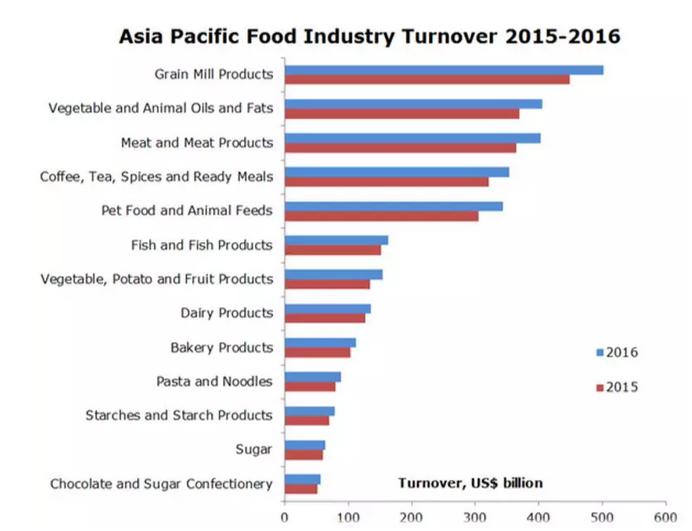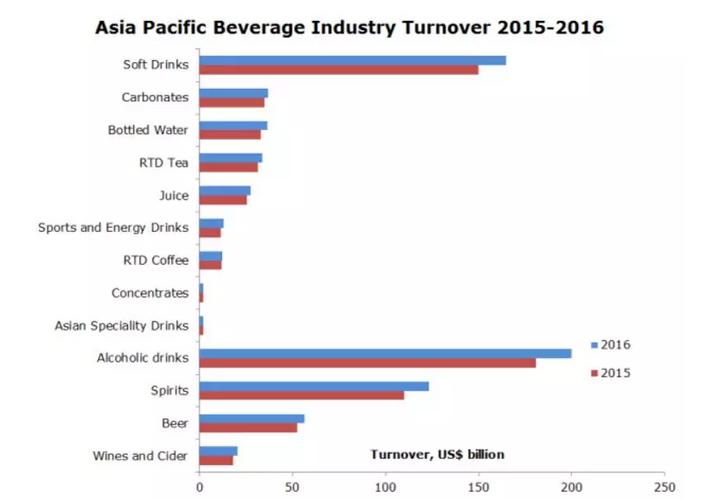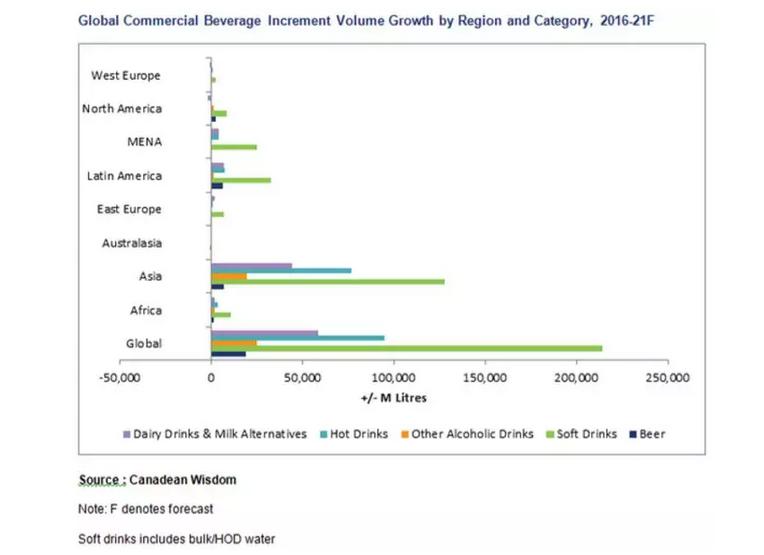 China, Japan and Indonesia are set to rank as the pioneers in food and beverage producers in this region in 2016, together accounting for over three quarters of total turnover.

World No. 1 Beverage Market
Data from Canadean shows Asia Pacific beverage market will experience unprecedented growth, representing two-thirds of global commercial beverage incremental volume growth and 48% of the global beverage consumption by 2021.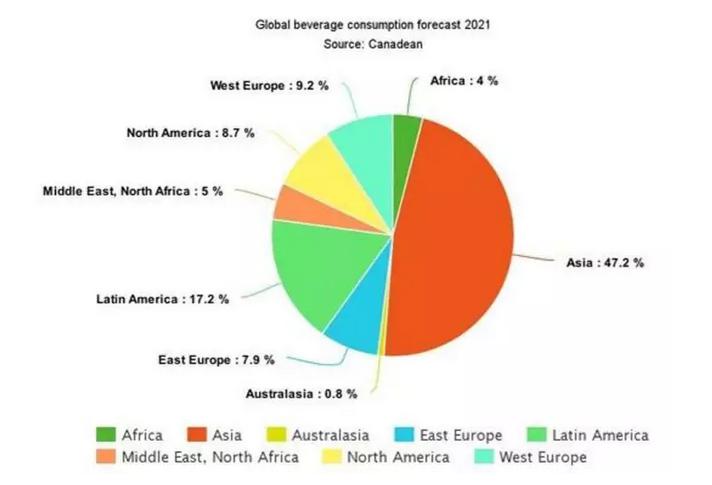 Alcoholic drinks, soft drinks and spirits are the top two beverage categories with a turnover exceeding US$ 150 billion and the most significant growth from 2015 to 2016.
Consumers Want to Eat Healthy and Are Willing to Pay More

China is the largest market for food and beverages in Asia Pacific. With the fast economic development, more and more Chinese consumers want to pay a premium price for natural and healthy foods.
Nielsen found that 70% surveyed Chinese consumers consciously control or refuse the intake of certain ingredients or food, for example fat, sugar, salt, preservatives and artificial flavors and colors. 82% consumers are willing to pay more for the food containing less ingredients they perceive bad for health, far exceeding the global average level of 68%.
79% consumers pay attention to the ingredients on the label, particularly the artificial flavors, preservatives, colorants and sweeteners. They hope to see more natural, organic and Non-GMO food and beverages.
77% Chinese consumers claimed they more trusted the food and beverages companies with a transparent manufacturing process. Food safety (63%) and healthy (58%) are the most important factors Chinese consumers consider when purchasing food and drinks.