The 2019 Annual Tour ventures south to Fujian Province, which is a very pleasant trip and we are a hard work and almighty team. We experienced a region of diverse landscapes, wild lakes and island, great local hospitality and arguably some of Fuding's best seafood and snacks.
It was our first group trip by fast speed train instead of regular long journey bus, and we organized some funny and challenging activities.
Number 1: Across foot-log bridge
Number 2: Jump on the roofs

Number 3: Walk in transparent and colorful glass path
Number 4: Flying over the bridge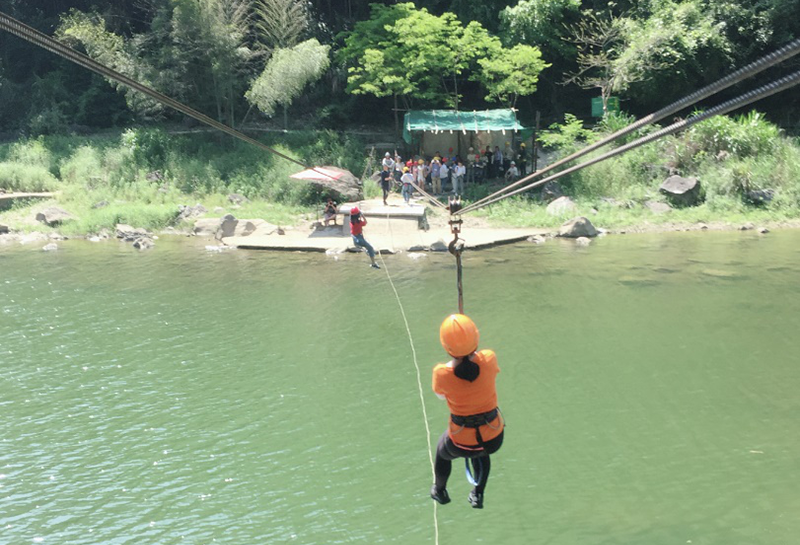 Besides above diversified projects, more fun came from CS game, team work and spirit are required, but our brothers and sisters in Solbar were definitely playing well, which is far out of our expectations.
Food is one of essential parts in every trip. And we Solbar is a food processing company, with everyone as a gourmet. In Fuding, there were many different kinds of delicious food, i.e. chicken wings, fish ball, steam dumplings etc, making us mouth watery.

Between Mountain and lakes under the sky, we relax ourselves to the limit, looking into our future.
  Through this tour, not only enhance the feelings between colleagues in Solbar, but also let everyone understand the strength and importance of the team, firm our common target.