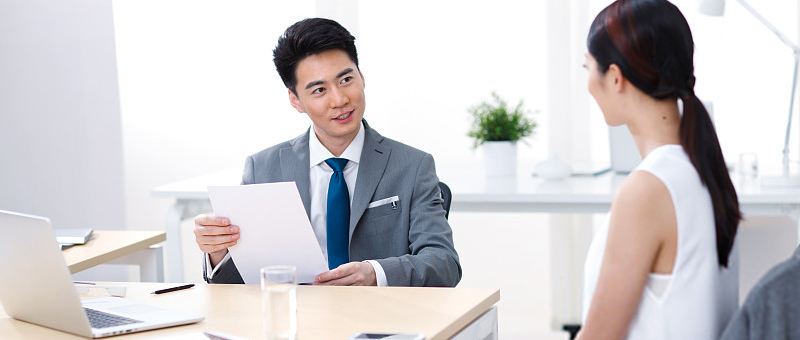 Mechanical Engineer
Qualifications:
1. Male, under 40 years old, major related to mechanical, electrical etc. college degreee or above
2. 5 years working experience in large or medium size company related to equipment maintenance
3. Customer oriented, conscientious,initiative and diligent
4.Strong ability on problem analysis, handling and solving. Strong communication skills and good at organising and coordinating
5. Good at English reading
6.Skilled in using CAD and other mechanical drawing software, microsoft office
Responsibilities:
1. Equipment maintenance
1. Renew equipment maintenance plan, set up main equipment annual maintenance plan, ensure equipment good use to further reduce its loss and breakdown rate
2. Coordinate with maintenace supervisor to set up annual/monthly plan for maintence
3. Establish and perfect equipment management, maintenance system, and co-work with maintenance supervisor to train operators
4.Timely update daily patroling plan as per equipment patroling inspection system, guide operators to maintain and extend equipment life
2. Equipment repair
1. Maintain and analyze the breakdown equipment, propose plan for maintaining to ensure its normal working and reduce the equipment breakdown
2. Solve difficulties facing during maintenance, train production&maintenance staff to ensure work completion
3. Equipment improvement and purchase support
1. Assit maintenace supervisor to improve equipment status and propose suggestions on equipment efficiency, offer opinion on new equipment purchasing
2.Assist maintenance supervisor to select new equipment and guide installation and commisioning of new equipment on site
3. Organize inspection for new equipment on all parameters to ensure its conformance on production and quality management
4. Continuous update on maintenance records and conduct filing work accordingly
5. Drawings compilation on spare parts produced externally, and control the quality accordingly
Electrical engineer
Qualifications:
1. Male, under 40 years old, college degree or above, major related to machine&electricity with electrician certificate, high voltage access certificate
2. 5 years working experience in large or medium size manufacturing company, be familiar with working theory of all electricial equipment and all instruments, as well as maintenance of these equipment
3. Skilled in CAD, office and other software,and good at the SIEMENSPLC system hardware and software maintenance.
4. Be able to read professional documents,drawings and basic emails in English
5. Customer oriented, conscientious,initiative and diligent, with management ability
6. Strong ability on problem analysis, handling and solving. Good hands-on skill
7. Good at organizing, coordinating and communicating
Responsibilities:
1. Assisting Engineering Manager for daily management and supervise eletricians following rules and regulations of companies. Plan, organize, coordinate and supervise electrician staff to complete tasks as well as do evaluation
2. Train staff for electrical division to prevent any accident occurrence
3. Charge and implement equipment maintenance plan on electrical, automation and instrument as well as other spare parts on electrical equipment
4. Plan on and purchase all spare parts on electricity, automation, instruments, and strictly control the expenses
5.Charge for equipment installation, comissioning, daily maintenance to ensure normal working, Actively inspect and patrol company electrical system,electricial equipment to eliminate hazards and improve equipment availability. Be responsible for the hygiene and safety of all switching rooms,electricity control room and working site
6. Charge for all measuring system to ensure its accuracy and meet laws and regulations of local and nation, as well as company quality management. Be responsible for ISO implementation of electrical division. Strictly abide by regulations of ISO9001,HACCP and food safety
7. Charge for the distribution of sharing electrical instrument as well as its keeping and maintenance work
8. Tasks for electrical maintenance
9. Other tasks assigned by leader
Overseas Sales Manager (North&South America)
Responsibilities:
1. Open and develop market in North/Middle/South America;
2. Samples application ,collection and customers relationship maintenance
3. Collect exhibition information in America, analyze and open potential clients
4. Track orders progress and timely inspect products to conform to customers requirement and arrange delivery of goods
5. Payment check and collection
6. Deliver original B/L, place of origin, invoices, packing list to customers for customs clearance timely
7. Handle customer complaint or goods return and feed back results to company
8. Other tasks assigned by leader
Qualifications:
1. College degree or above, major related to international trade or marketing
2. At least 1 year working experience in food industries as an overseas customers manager or overseas project manager
3. Be familiar with export process
4. Good at office microsoft